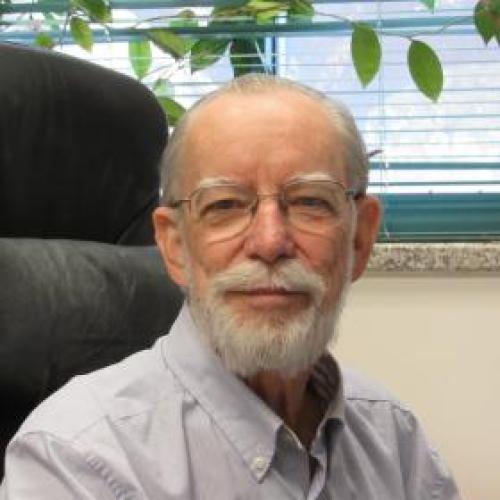 Emeritus: M. June and J. Virgil Waggoner Chair in Molecular Biology | Director, Integrative Neuroscience Initiative on Alcoholism (INIA) ​| Associate Director, Waggoner Center for Alcohol and Addiction Research
Dr. R. Adron Harris has retired to Emeritus status and is no longer active in research. He joined UT Austin in 1998 and became the Founding Director of the Center in 1999. Dr. Harris has been a leading investigator of the molecular pharmacology of alcohol and related drugs and is author or co-author of more than 500 scientific articles which have been cited more than 30,000 times. He is the recipient of the 1999 Outstanding Researcher of the Year, 2010 Seixas Service and 2017 Marlatt Mentorship Awards from the Research Society on Alcoholism, and the 2004 Jellinek Memorial Award, an international prize given each year to the scientist who has made the greatest contribution to the understanding of alcoholism as a disease. He is currently Professor Emeritus of Neuroscience, Pharmacology and Psychiatry.
Adron Harris received his Ph.D. in Pharmacology from the University of North Carolina in 1973 and conducted his postdoctoral work at the University of California at San Francisco. Dr. Harris served as President of the Research Society on Alcoholism from 1993-1995 and is currently President of the International Society for Biomedical Research on Alcoholism. He served as the Director of the Alcoholism Research Center at the University of Colorado School of Medicine from 1992-1998. In 1998 he moved to The University of Texas where he holds the M. June and J. Virgil Waggoner Chair in Molecular Biology and is Associate Director of the Waggoner Center for Alcohol and Addiction Research. His research is focused on the molecular sites of alcohol action in the brain, and the molecular changes in the brain that are responsible for alcohol dependence.
Molecular actions of drugs of abuse on brain signaling systems; genetics of alcohol susceptibility.